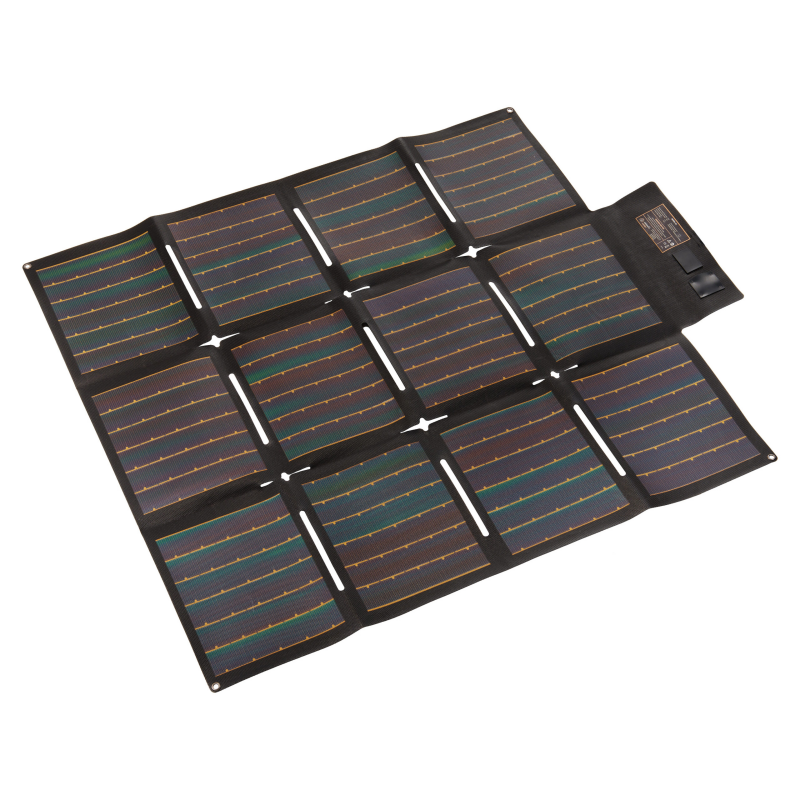 The Lightest Solar Panels In The World
Our Gossamer UL panels produce more watts per gram of weight than any other solar panel on the planet. 
All our panels are designed for maximum power with minimum weight, because we know how important it is to travel light. 
They're affordable, too: per watt of power, you pay less for our panels than for any major brand of flexible folding solar panel.
GERMAN DESIGN
Conceived in Germany, lab-tested in Austria… and field tested in the toughest situations you can imagine.

EASY
Easy to use with your existing equipment thanks to standard connectors (USB and PowerPole). We don't force you to buy proprietary adapters.
DISCREET
Discreet black color that won't draw unwanted attention.
FOLDABLE
Easy to store thanks to the very compact folding size.
USB FIRST
You can directly charge a USB power bank using the built-in USB output.
HANGABLE
Easy to hang in position thanks to eyelet grommet rings at the corners.
Model UL
One of the lightest panels available with the toughness to handle long trips. Includes smart power routing to maximise output in partial shade and keep producing power after damage that would kill other panels..
Limited supply!
The Gossamer UL and Model UL panels are so light because we managed to secure a supply of a rare, ultra-light component that is not manufactured anymore.
Once our stocks of this component run out, we won't be able to make any more Gossamer UL/UL panels.
Model SL
Our affordable, lightweight, all-round performer.
The water-resistant protective layer keeps it going in terrible conditions. Smart power routing technology lets it handle partial shade, or survive many kinds of damage.
What's more, it's about half the weight and half the price of competing flexible folding panels.
Model CL
Model CL is the toughest panel we sell, built for situations where nothing goes according to plan. When the weather doesn't cooperate and the sun isn't shining, the flexible amorphous silicon panels in our Model CL panel produce more power than competing technologies.
It won't stop working if something goes wrong, thanks to smart power routing: if some of the solar cells are covered or get damaged, the solar panel will try to maximise output from the remaining cells.
Of course, Model CL is covered in a rain-proof coating and will keep going if the skies open up. (Remember to keep all electronics dry!)