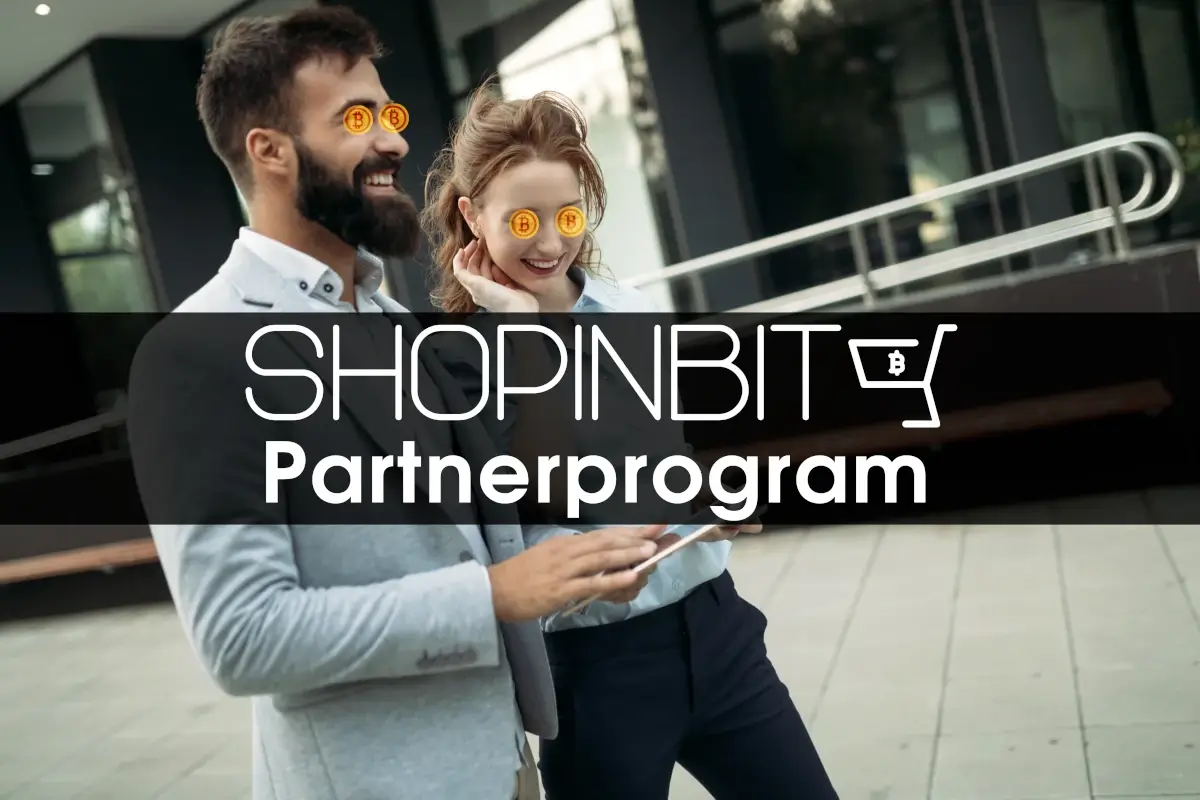 Earn Bitcoin or SHOPINBIT-Vouchers with Our New Partner Program!
Are you looking for an exciting opportunity to earn rewards while promoting our products? Look no further! We are thrilled to introduce our brand-new partner program, where you can only be paid in Bitcoin or generate a voucher for our store. It's as simple as signing up for an account on our website and starting your journey towards earning commissions.
How it Works
To participate in our partner program, all you need to do is create an account on our website. Once you've signed up, you'll have the option to set your Bitcoin Address or LNURL in the Settings section. This step is crucial if you want to get paid ;) A payout in EUR through SEPA is only available for EU-Companies.
Now, let's talk about the exciting part – earning commissions! As soon as you reach €21 in commission, you can request a payout. Your hard work and dedication will be rewarded with either Bitcoin or a voucher that you can use to shop in our store.
Commission Rates
We understand that different categories of products attract varying levels of interest. To reflect this, we've established different commission rates for each product category. Here's a breakdown of the rates:
Electronics & Premium Services (e.g., Concierge and Travel Hacking Service): 0.5%
Products for Adults, Smartphone Cases and Protection Glass, Fashion: 15%
Satoshi Solar & SatoshiGoods: 15%
Personal Care: 1%
Home & Garden: 5%
Sport: 5%
As you can see, there are ample opportunities to earn commissions across a wide range of product categories. Whether you're passionate about electronics, fashion, personal care, or home and garden products, there's something for everyone.
Why Join Our Partner Program?
By joining our partner program, you open the doors to fantastic earning potential. Not only will you be able to promote high-quality products, but you'll also have the flexibility to choose between Bitcoin payouts or store vouchers. This unique feature sets us apart from other partner programs and provides our affiliates with unparalleled versatility.
Furthermore, with our attractive commission rates, you can quickly accumulate earnings and stack sats before the next Bitcoin-halving.
Conclusion
Our new partner program presents a fantastic opportunity for individuals looking to earn rewards by promoting our products. Whether you're passionate about technology, fashion, personal care, or home and garden products, we have something for everyone.
The ability to choose between Bitcoin payouts or store vouchers adds an extra layer of excitement and versatility to our program. So why wait? Sign up for an account on our website today, set your preferences, and start earning commissions. We can't wait to embark on this rewarding journey with you!
Note: The commission rates mentioned in this blog post are accurate as of 29.09.2023. Please refer to our website for the most up-to-date information.