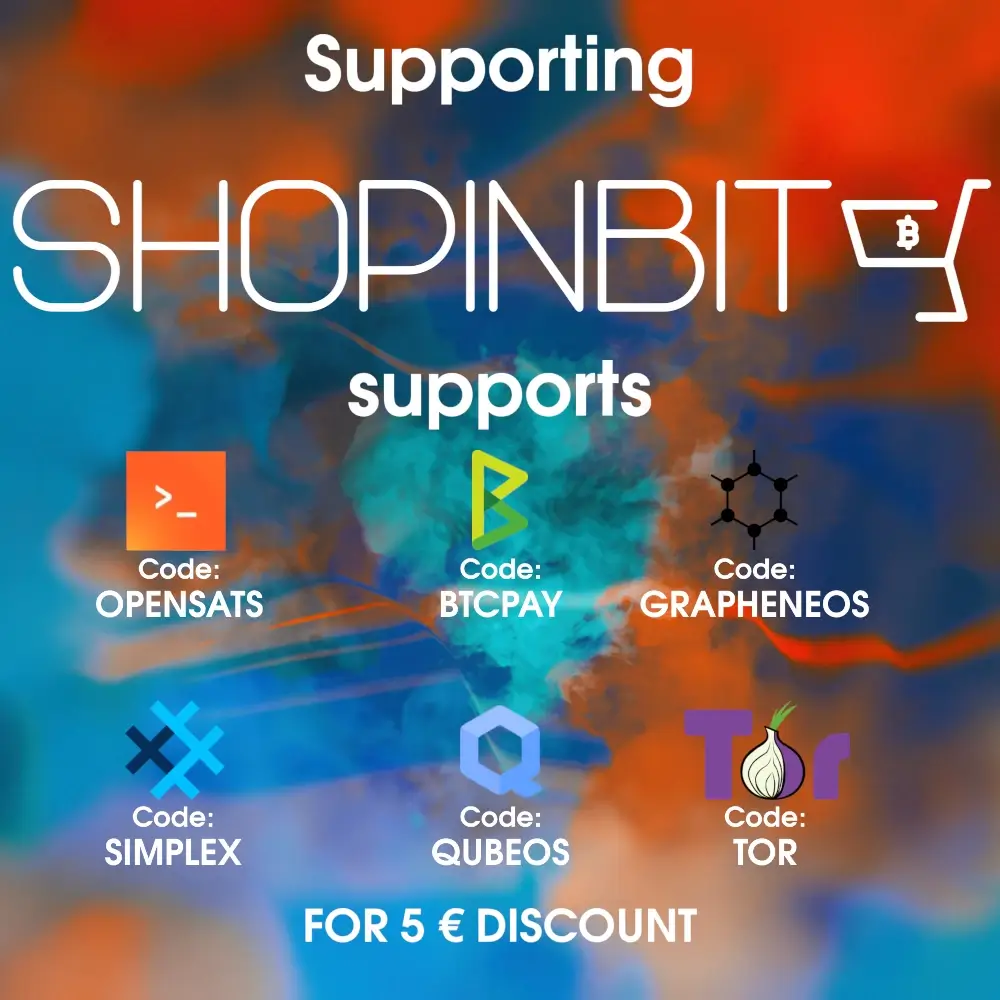 Save Money and Support Open Source Development with SHOPINBIT
In recent years, the popularity of open source projects has increased exponentially. These projects are built by the community and for the community, with developers around the world working tirelessly to keep them up-to-date and functionally superior. However, supporting these projects can often be a challenge for developers who do so out of their own pockets. In this blog post, we will be discussing how you can support several OpenSource Projects (OSPs) while saving money on SHOPINBIT.
Europe's biggest Bitcoin Store, SHOPINBIT, is offering now over 1 million products to you. But our services don't just end there. We also provide two premium services which customers can take advantage of: Concierge Service and Travel Hacking Service. What's more, we have recently introduced voucher codes for users who want to support OSPs and receive a discount.
Using the voucher codes, you can now support BTCPayserver, the payment processing service that has made accepting Bitcoin possible without intermediaries. This project has been integral to the adoption and support of Bitcoin payments and is a crucial piece in the Bitcoin ecosystem. Use code: BTCPAY

Another OSP that users can support via SHOPINBIT is GrapheneOS, which is a mobile operating system focused on privacy. Users can use the voucher code GRAPHENEOS at checkout to support the team behind this project.
In addition, you can simply use the voucher code OPENSATS if you can't decide which OSP to support. This voucher code supports all OSPs under the Opensats sun. These include projects like NOSTR, RoninDojo and SeedSigner, among others.
UPDATE:
You can also support SimpleX Chat by using SIMPLEX as your Voucher Code
Support QubesOS by using QUBESOS
Support the Tor Project by using TOR

By taking advantage of these voucher codes, you are able to support OSPs while saving money on your first order. But you don't have to stop there. If you know of other OSPs that are accepting Bitcoin donations, you can suggest them in the comments section.
It is important to note that the contributions of OSPs cannot be overemphasized. These projects bring immense value to the open software ecosystem and provide alternative solutions to problems which proprietary software can't. By supporting OSPs, you ensure that these projects continue to grow and innovate and ultimately, make the world a better place.

In conclusion, you can support open source development and take advantage of discounts by shopping on SHOPINBIT. The voucher codes BTCPAY, GRAPHENEOS, and OPENSATS allow you to support OSPs like BTCPayserver, GrapheneOS, and all OSPs under the Opensats sun, respectively. Let's support these hardworking developers and together, create a better world for everyone.